Because 99 Is Too Few and 101 Is Too Many
I'm jubilant. The idea that I can even cultivate a list of 100 directors, stretching from the silent era to present-day, from pioneers to pop-culture pragmatists, brings me great elation. These are directors whose work nourishes my cinematic education, whose talents I've increasingly come to admire.
I'm a fairly disciplined and autonomous thinker. I've been told routinely that I'm a champion of vim and vigor, of which my ethic is tethered inextricably. The reason, I suppose, is that I tend to excel only in areas where my interests lie aggressively and most authentically; a rather simple principle to guide one's ambitions, correct? Well, film is my cornerstone passion. It has been for as long as I can remember. In the last two-to-three years, coinciding with the genesis of this very blog, my indoctrination has grown even more radically—an inexorable pursuit that is nothing less than obsessive. This impending list is definitive proof.
I'm proud my little cinematic-centric space has fostered some engaging relationships. Many of us, I've learned, are bound by a common filmic enthusiasm. My primitive journey into the blogosphere, transpiring amid my deeper ascension into film, has crystallized two things: 1). Unblinking love for film. 2). Developing penchant for writing. A tangible by-product of my film-torn mind, you see, is the realization that I also harbor a fondness for language. This blog harnesses that fondness; fledgling forays into the language craft, if you will.
Writing is something I've done casually throughout my life. The transmission of a thought from mind to printed matter is exhilarating. I was a voracious reader for a long stretch of my life, an activity that has devolved into the oasis of "Not Enough Time" as I've grown older. But this blog has invigorated that which I deem to be germane to my passions and for a period too long was sadly vacant. And so I'm grateful. This journey, cinematic and literary, shall continue unperturbed. I've no regrets.
Now please excuse my digression. Let's get back to the more pivotal matter at hand. At some point in the future I would like to expound on these choices. Identifying one's pristine esteem for 100 directors is a lot to wrestle with mentally. But for now, as this post involves already a great deal of deliberation, consuming enough bandwidth to run NASA, I'm going to have to preemptively excise any snippets that would otherwise serve to elucidate my choices.
The construction of this list is primarily borne from a selfish calculus. I want to have tangible proof of what I've seen, what needs to be seen still, and what deserves my strongest temporal devotion. This compendium will ideally serve to carefully illuminate the directors whose work I've familiarized myself with most favorably as well as reminder of the filmmakers whose filmographies I still need to explore. This is by no means comprehensive, but it is pretty damn close. There are films and directors I did not include, but that does not belie interest.
The criterion is simple: My enjoyment of these films, particularly the director's distinct craftsmanship, is without reproach. The essential condition garnering the list's creation is that I had to have seen at least four of the director's films, which I contend is a reasonable representation of their oeuvre. That means I must resist the urge to include Ramin Bahrani and Edgar Wright. Bahrani has made, in my estimation, three masterpieces (Man Push Cart, Chop Shop, Goodbye Solo). But three films does not four make. Bahrani's eligibility is thusly precluded. Wright has made three features which I deem exemplars of modern pop-innovation (Shaun of the Dead, Hot Fuzz, Scott Pilgrim vs. the World). But alas, A Fistful of Fingers does not constitute a viable fourth option. Therefore, I'll have to wait until The World's End before I can authorize Wright to grace my Top 100.
*It should be noted that I made this list without consideration to the number of directors I would ultimately highlight. I figured the directors I've studied and enjoyed most appreciably would resonate upon inception. That is exactly what happened. After enumerating the key works of these master auteurs, I tallied the numbers. There were 98 directors! Astonishing. But 98 is such a strange number to unify a post of this magnitude. So, I decided to exercise my brain a little more rigorously. After consulting with Robin Williams, the Therapist, not the Comedian, I derived two more names. And while the order of this list was arbitrary, the final two directors who gained entry were, fittingly, numbers 99 and 100 (i.e. that was the only portion of the order that was NOT arbitrary). Thus, this final anecdote qualifies my list as a legitimate psychoanalysis tool.
**Films listed below director's pictures are those I've seen and recommend unequivocally.
***Updated
:
These Go To Eleven
(i.e. #'s 101-111)
****Updated
:
43 More Directors Who Make the Cut
(i.e. #'s 112-154)
*****Updated:
White Men Can't Jump, But Women Can Make Film
(i.e. #'s 155-170)
Mean Streets, Taxi Driver, Raging Bull, The King of Comedy, After Hours, The Color of Money, Goodfellas, Cape Fear, Casino, Kundun, Gangs of New York, The Aviator, The Departed, Shutter Island, Hugo
Federico Fellini
I Vitelloni, La Strada, Nights of Cabiria, La Dolce Vita, 8 1/2, Amarcord
Stray Dog, Rashomon, Ikiru, Seven Samurai, Throne of Blood, The Hidden Fortress, Yojimbo, Sanjuro, High and Low, Red Beard, Kagemusha, Ran
Stanley Kubrick
The Killing, Paths of Glory, Spartacus, Lolita, Dr. Strangelove or: How I Learned to Stop Worrying and Love the Bomb, 2001: A Space Odyssey, A Clockwork Orange, Barry Lyndon, The Shining, Full Metal Jacket, Eyes Wide Shut
Wong Kar-wai
Days of Being Wild, Chungking Express, Fallen Angels, In the Mood for Love, 2046
Michael Powell and Emeric Pressburger
The Thief of Bagdad (co-director), The Life and Death of Colonel Blimp, A Matter of Life and Death, Black Narcissus, The Red Shoes, The Tales of Hoffman, Peeping Tom
Jean Pierre-Melville
Bob le flambeur, Le Doulos, Le Samourai, Army of Shadows, Le Cercle Rouge
Preston Sturges
The Lady Eve, Sullivan's Travels, The Palm Beach Story, The Miracle of Morgan's Creek, Unfaithfully Yours
Charlie Chaplin
The Kid, The Gold Rush, City Lights, Modern Times, The Great Dictator
Buster Keaton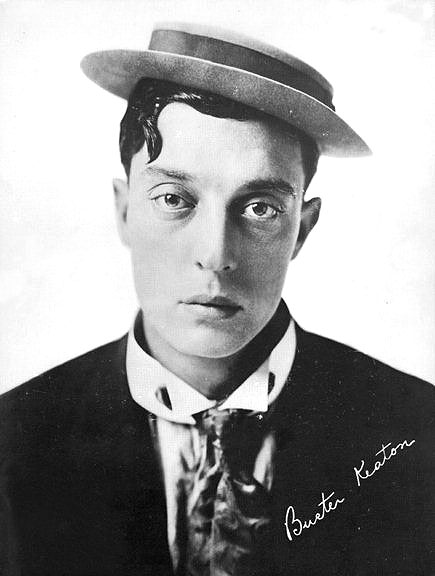 Sherlock Jr., The General, College, Steamboat Bill, Jr.
William Wyler
Dodsworth, Wuthering Heights, The Best Years of Our Lives, Roman Holiday, The Big Country, Ben-Hur
Billy Wilder
Double Indemnity, The Lost Weekend, Sunset Boulevard, Ace in the Hole, Witness For The Prosecution, Some Like It Hot, The Apartment
Vittorio De Sica
Shoeshine, The Bicycle Thief, Umberto D., Miracle in Milan
Michelangelo Antonioni
La Notte, L'avventura, L'Eclisse, Blow-Up
Paul Thomas Anderson
Hard Eight, Boogie Nights, Magnolia, Punch-Drunk Love, There Will Be Blood
Steven Spielberg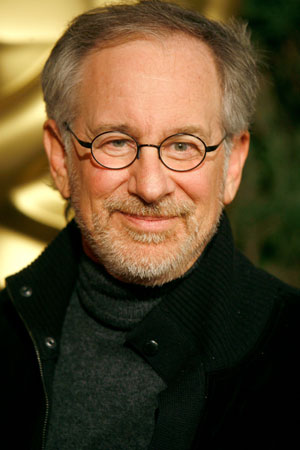 Duel, Jaws, Close Encounters of the Third Kind, Raiders of the Lost Ark, E.T: The Extraterrestrial, Indiana Jones and the Temple of Doom, Indiana Jones and the Last Crusade, Schindler's List, Jurassic Park, Saving Private Ryan, A.I. Artificial Intelligence, Minority Report, Catch Me If You Can, War of the Worlds, Munich, War Horse
Luc and Jean-Pierre Dardenne
Rosetta, Le Fils (The Son), L'Enfant (The Child), The Kid with a Bike
Yasujiro Ozu
I Was Born, But..., Late Spring, Early Summer, Tokyo Story, Floating Weeds, An Autumn Afternoon
David Lynch
Eraserhead, The Elephant Man, Blue Velvet, Mulholland Dr.
David Fincher
Seven, Fight Club, Zodiac, The Curious Case of Benjamin Button, The Social Network, The Girl with the Dragon Tattoo
Nicolas Winding Refn
Pusher, Pusher II: With Blood on my Hands, Pusher III: I'm the Angel of Death, Bronson, Valhalla Rising, Drive
Joel and Ethan Coen
Blood Simple, Raising Arizona, Miller's Crossing, Barton Fink, The Hudsucker Proxy, Fargo, The Big Lebowski, O Brother, Where Art Thou, No Country for Old Men, Burn After Reading, True Grit
Quentin Tarantino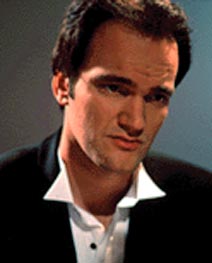 Reservoir Dogs, Pulp Fiction, Jackie Brown, Kill Bill: Vol. 1, Kill Bill: Vol. 2, Death Proof, Inglourious Basterds
Francis Ford Coppola
The Godfather, The Godfather: Part II, The Conversation, Apocalypse Now, The Outsiders, Rumble Fish, Peggy Sue Got Married
Sergei Eisenstein
Strike, The Battleship Potemkin, October, Alexander Nevsky
F.W. Murnau
Nosferatu, eine Symphonie des Grauens, Last Laugh, Faust, Sunrise
D.W. Griffith
The Birth of a Nation, Intolerance, Broken Blossoms, Way Down East
Francois Truffaut
The 400 Blows, Jules et Jim, The Wild Child, Day for Night
Jean-Luc Godard
Breathless, Contempt, Pierrot le fou, Band a part, Masculine-Feminine, Week-End
La Grande Illusion, The Rules of the Game, The River, The Golden Coach
Ernst Lubitsch
Trouble in Paradise, Ninotchka, The Shop Around the Corner, To Be or Not to Be
William Wellman
Wings, The Public Enemy, A Star is Born, Nothing Sacred
Michael Curtiz
The Adventures of Robin Hood, Casablanca, Yankee Doodle Dandy, White Christmas
Kenji Mizoguchi
The Story of the Late Chrysanthemums, The Life of Oharu, Ugetsu, Sansho the Bailiff
George Cukor
The Philadelphia Story, Gaslight, Adam's Rib, My Fair Lady
Robert Altman
MASH, McCabe and Mrs. Miller, Nashville, The Player
Swing Time, A Place in the Sun, Shane, Giant
Nicholas Ray
They Live by Night, In a Lonely Place, Johnny Guitar, Rebel Without a Cause
Frank Capra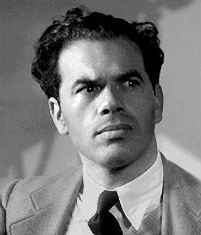 It Happened One Night, Mr. Deeds Goes to Town, Mr. Smith Goes to Washington, It's a Wonderful Life
On the Waterfront, A Streetcar Named Desire, East of Eden, A Face in the Crowd
Kim Ji-woon
A Tale of Two Sisters, A Bittersweet Life, The Good, the Bad, the Weird, I Saw the Devil
David Cronenberg
Videodrome, Crash, A History of Violence, Eastern Promises
Park Chan-wook
Joint Security Area, Sympathy for Mr. Vengeance, Oldboy, Sympathy for Lady Vengeance
Ang Lee
Sense and Sensibility, Crouching Tiger, Hidden Dragon, Hulk, Brokeback Mountain
Roberto Rossellini
Rome, Open City, Paisan, German Year Zero, Voyage in Italy
Bernardo Bertolucci
The Conformist, Last Tango in Paris, 1900, The Last Emperor
Luchino Visconti
Ossessione, The Leopard, Rocco and His Brothers, Death in Venice
Fritz Lang
Metropolis, M, Fury, The Big Heat
Brian De Palma
Carrie, Blow Out, Scarface, The Untouchables, Carlito's Way, Mission Impossible
Michael Mann
Thief, Manhunter, The Last of the Mohicans, Heat, The Insider, Ali, Collateral
William Friedkin
The French Connection, The Exorcist, Sorcerer, To Live and Die in L.A., Blue Chips
John Sturges
Bad Day at Black Rock, Gunfight at the O.K. Corral, The Magnificent Seven, The Great Escape
John Woo
A Better Tomorrow, The Killer, Hard Boiled, Face/Off, Red Cliff, Red Cliff II
Ju Dou, To Live, Hero, House of Flying Daggers
Ingmar Bergman
The Seventh Seal, Wild Strawberries, Persona, Cries and Whisper, Fanny and Alexander
Robert Bresson
Diary of a Country Priest, A Man Escaped, Pickpocket, Au Hasard Balthazar, Mouchette
Chantal Akerman
Jeanne Dielman, 23 quai du Commerce 1080 Bruxelles, A Couch in New York, From the Other Side, Tomorrow We Move
Alfred Hitchcock
The 39 Steps, Rebecca, Shadow of a Doubt, Notorious, Strangers on a Train, Dial M for Murder, The Wrong Man, Rear Window, Vertigo, North by Northwest, Psycho, The Birds
Woody Allen
Annie Hall, Manhattan, Hannah and Her Sisters, Match Point
Stagecoach, The Grapes of Wrath, My Darling Clementine, The Quiet Man, The Searchers, The Man Who Shot Liberty Valance
Howard Hawks
Scarface: The Shame of a Nation, Bringing Up Baby, His Girl Friday, Sergeant York, The Big Sleep, Red River, The Thing From Another World, Rio Bravo
Orson Welles
Citizen Kane, The Magnificent Ambersons, Touch of Evil, Othello
Luis Bunuel
Un Chien Andalou, L'Age d'Or, Las Olvidados, Viridiana, The Exterminating Angel, Belle de jour, The Discreet Charm of the Bourgeoisie, That Obscure Object of Desire
John Huston
The Maltese Falcon, Treasure of the Sierra Madre, Key Largo, The Asphalt Jungle, The African Queen, Prizzi's Honor
Roman Polanski
Repulsion, Rosemary's Baby, Chinatown, Frantic, The Pianist
Sergio Leone
A Fistful of Dollars, For a Few Dollars More, The Good, The Bad, and the Ugly, Once Upon a Time in the West, Once Upon a Time in America
Ridley Scott
Alien, Blade Runner, Thelma & Louise, Gladiator, Black Hawk Down
The Terminator, Aliens, Terminator 2: Judgment Day, True Lies, Titanic, Avatar
Clint Eastwood
The Outlaw Josey Wales, Unforgiven, Mystic River, Million Dollar Baby, Letters From Iwo Jima, Gran Torino
Hayao Miyazaki
My Neighbor Totoro, Princess Mononoke, Spirited Awaby, Howl's Moving Castle
Brad Bird
The Iron Giant, The Incredibles, Ratatouille, Mission Impossible: Ghost Protocol
John Lasseter
Toy Story, A Bug's Life, Toy Story 2, Cars
Sidney Lumet
12 Angry Men, Serpico, Dog Day Afternoon, Network, The Verdict
Christopher Nolan
Memento, Insomnia, Batman Begins, The Prestige, The Dark Knight, Inception
The Double Life of Veronique, Three Colors: Blue, Three Colors: White, Three Colors: Red
Terry Gilliam
Monty Python and the Holy Grail, Monty Python: Meaning of Life, Brazil, 12 Monkeys, Fear and Loathing in Las Vegas
Terrence Malick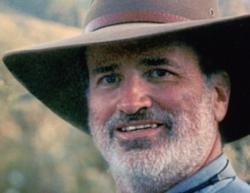 Badlands, Days of Heaven, The Thin Red Line, Tree of Life
Pedro Almodvar
Women on the Verge of a Nervous Breakdown, All About My Mother, Talk To Her, Volver
Werner Herzog
Aguirre, The Wrath of God, The Enigma of Kaspar Hauser, Nosferatu: Phantom of the Night, Fitzcarraldo, Grizzly Man, Cave of Forgotten Dreams, Bad Lieutenant: Port of Call New Orleans
Danny Boyle
Trainspotting, 28 Days Later, Sunshine, Slumdog Millionaire, 127 Hours
Darren Aronofsky
Pi, Requiem for a Dream, The Wrestler, Black Swan
Sam Peckinpah
The Wild Bunch, Straw Dogs, Bring Me the Head of Alfredo Garcia, Pat Garrett & Billy the Kid
Rob Reiner
This Is Spinal Tap, Stand by Me, The Princess Bride, When Harry Met Sally, A Few Good Men
The Day the Earth Stood Still, Odds Against Tomorrow, West Side Story, The Sound of Music
Alfonso Cuaron
A Little Princess, Y Tu Mama Tambien, Harry Potter and the Prisoner of Azkaban, Children of Men
Gus Van Sant
Drugstore Cowboy, My Own Private Idaho, To Die For, Good Will Hunting, Finding Forrester, Milk
Hal Ashby
Harold and Maude, The Last Detail, Coming Home, Being There
Wes Anderson
Bottle Rocket, Rushmore, The Royal Tenebaums, Fantastic Mr. Fox
Assault on Precinct 13, Halloween, Escape from New York, The Thing, Big Trouble in Little China, They Live
Guillermo Del Toro
Cronos, Blade II, Hellboy, Pan's Labyrinth
David Lean
Brief Encounter, Great Expectations, Oliver Twist, The Bridge on the River Kwai, Lawrence of Arabia, Doctor Zhivago
Spike Lee
Do the Right Thing, Malcolm X, Clockers, He Got Game, 25th Hour, Inside Man
Citizen Ruth, Election, About Schmidt, Sideways, The Descendants
Sixteen Candles, The Breakfast Club, Ferris Bueller's Day Off, Planes, Trains & Automobiles, Uncle Buck
The Evil Dead, Evil Dead II, Spider-Man, Spider-Man 2, Drag Me to Hell
Steven Soderbergh
Sex, Lies, and Videotape, Out of Sight, The Limey, Erin Brockovich, Traffic, Ocean's Eleven, Ocean's Twelve, Contagion, Haywire
Ivan's Childhood, Andrei Rublev, Solaris, The Mirror, Stalker
Fred Zinnemann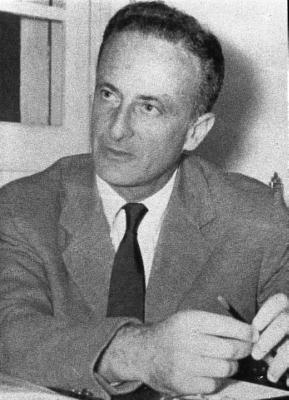 High Noon, From Here to Eternity, A Man for All Seasons, Julia
Oliver Stone
Platoon, Wall Street, Born on the Fourth of July, The Doors, JFK, Any Given Sunday
The Producers, Blazing Saddles, Young Frankenstein, Spaceballs, Robin Hood: Men in Tights
IMPORTANT DIRECTORS WHOSE WORK I STILL NEED TO EXPLORE FULLY BEFORE A CONCRETE DETERMINATION CAN BE MADE (the films whose titles are italicized in parenthesis are the few from these directors I've actually seen...off the top of my head):
John Cassavetes, Lars Von Trier (Dogville, Melancholia), Errol Morris, Carl Theodor Dreyer (The Passion of Joan of Arc), Dziga Vertov (Man with a Movie Camera), Lynne Ramsay, Takeshi Kitano, Bob Fosse (Cabaret), Max Ophuls, Alain Resnais, Terence Davies, Werner Rainer Fassbinder, Jean Cocteau, Leni Riefenstahl, Wim Wenders, Jacques Demy, Abbas Kiarostami (Certified Copy), Carol Reed (The Third Man), Claire Denis, Pier Paola Pasolini, Leo McCarey, Douglas Sirk, Henri-Georges Clouzot, Marcel Carne, Jacques Tati, Satyajit Ray, Jim Jarmusch (Ghost Dog; The Way of the Samurai), Josef Von Sternberg (The Blue Angel), Jacques Tourneur (Out of the Past), Jules Dassin (Rififi, The Naked City), Edward G. Ulmer (Detour), Robert Rossen (The Hustler), Sofia Coppola (Lost in Translation), Rene Clair, Robert Flaherty (Nanook of the North), Victor Fleming (Gone With The Wind, Captains Courageous, The Wizard of the Oz), Milos Forman (One Flew Over The Cuckoo's Nest, Amadeus, The People vs. Larry Flint), Gillo Pontecorvo (The Battle of Algiers), Michel Gondry (Eternal Sunshine of the Spotless Mind), Eric Rohmer, Michael Haneke (Cache, The White Ribbon), Peter Jackson (LOTR Trilogy), George Romero (The Night of the Living Dead, Dawn of the Dead), Giuseppe Tornatore (Cinema Paradiso), John Frankenheimer (The Manchurian Candidate, Ronin), Edward Yang, Peter Weir (Dead Poets Society, The Truman Show, Master and Commander), Andrze Wajda, Erich von Stroheim, Bela Tarr, Aleksandr Sokurov, Nicolas Roeg, Alex Gibney, Sam Mendes (American Beauty, Road to Perdition, Jarhead), Alejandro Gonzalez Inarritu, Hsiao-Hsien Hou (Flowers of Shanghai), Peter Bogdanovich (The Last Picture Show, Paper Moon), Dario Argento, Otto Preminger (Laura), Ken Loach, Apichatpong Weerasethakul, Takashi Miike (13 Assassins), Gaspar Noe (Enter the Void), and Theo Angelopoulos.
SPECIAL CASES I.E. DIRECTORS WHO HAVE MADE FILMS I DEEPLY ADMIRED/ENJOYED BUT WHO HAVE NOT (YET?) CARVED A CAREER THAT WARRANTS INCLUSION IN MY FAVORITE 100:
Charles Laughton made only one film, which I absolutely adore (The Night of the Hunter), Robert Wiene (The Cabinet of Dr. Caligari), Alan Crosland (The Jazz Singer), James Whale (Frankenstein), Joseph Mankiewicz (All About Eve), Sam Wood (A Night At The Opera), Judd Apatow (The 40 Year Old Virgin, Knocked Up), John Boorman (Point Blank, Excalibur), Norman Jewison (In The Heat of the Night), Franklin J. Schaffner (Patton), Mike Hodges (Get Carter), Robert Hamer (Kind Hearts and Coronets), Katsuhiro Ohtomo (Akira), Curtis Hanson (LA Confidential, Too Big To Fail), Guy Ritchie (Snatch, Lock, Stock, and Two Smoking Barrels), Stephen Frears (High Fidelity), Jean-Pierre Jeunet (Amelie), Andrew Stanton (A Bug's Life, Finding Nemo, Wall E), David O. Russell (Three Kings, The Fighter), John Schlesinger (Midnight Cowboy), Amy Heckerling (Fast Times at Ridgemont High, European Vacation), Michael Ritchie (The Bad News Bears, Fletch), Gene Saks (The Odd Couple), Bryan Singer (The Usual Suspects, X-Men), Isao Takahata (Grave of the Fireflies), Kathryn Bigelow (Point Break, The Hurt Locker), Peter Yates (Bullitt, The Friends of Eddie Coyle), Richard Kelly (Donnie Darko), George Roy Hill (Butch Cassidy and the Sundance Kid, The Sting, Slap Shot), Stanley Donen and Gene Kelly (Singing in the Rain), Andy and Larry Wachowski (The Matrix), Luc Besson (Leon: The Professional), Patty Jenkins (Monster), John Landis (Animal House, Trading Places), Harold Ramis (Caddyshack, Ghostbusters, Groundhog Day), Andrew Niccol (Gattaca), Mamoru Oshii (Ghost in the Shell), J.J. Abrams (Star Trek, Super 8), Pete Doctor (Monsters, Inc., Up), George Miller (Mad Max, Mad Max: The Road Warrior), Robert Mulligan (To Kill a Mockingbird), Joseph Sargent (original Taking of Pelham One Two Three), Ron Howard (Splash, Apollo 13, A Beautiful Mind), Spike Jonze (Being John Malkovich, Adaptation), John Mackenzie (The Long Good Friday), Joss Whedon (The Avengers), Jonathan Demme (The Silence of the Lambs, Philadelphia), Mike Nichols (Who's Afraid of Virginia Woolf, The Graduate), Fernando Meirelles (City of God), Robert Zemeckis (Back to the Future, Who Framed Roger Rabbit, Forrest Gump), Vincente Minnelli (An American In Paris), Stanley Kramer (Guess Who's Coming to Dinner, It's A Mad, Mad, Mad, Mad World), Michael Moore (Bowling For Columbine), George Lucas (American Graffiti, Star Wars Episode IV: A New Hope), Richard Linklater (Dazed and Confused), Zucker, Abrahams, Zucker (Airplane!), Barry Sonnenfeld (Men In Black, Get Shorty), Tim Burton (Beetlejuice, Batman, Edward Scissorhands, The Nightmare Before Christmas, Ed Wood, Big Fish), Frank Darabont (The Shawshank Redemption, The Green Mile), Michael Cimino (The Deer Hunter), Baz Luhrmann (Romeo + Juliet, Moulin Rouge!), Stuart Rosenberg (Cool Hand Luke), James L. Brooks (Broadcast News, As Good as It Gets), John McTiernan (Die Hard, Predator), Lewis Milestone (All Quiet on the Western Front), Tom Tykwer (Run Lola Run), Alan Pakula (All The President's Men, Sophie's Choice), Terry George (Hotel Rwanda), Paul Greengrass (The Bourne Ultimatum, United 93), Gavin O'Connor (Warrior), Michel Hazanavicius (The Artist), Elem Klimov (Come and See), John G. Avildsen (Rocky, The Karate Kid), Dennis Hopper (Easy Rider), Samuel Fuller (The Big Red One, The Naked Kiss), Walter Hill (The Warriors, 48 Hrs.), Arthur Penn (Bonnie and Clyde), Sean Penn (Into the Wild), Wolfgang Peterson (Das Boot, The NeverEnding Story, Troy, The Perfect Storm), Cameron Crowe (Say Anything, Jerry Maguire, Almost Famous).
THE JURY IS STILL OUT ON THE MERITS OF THESE DIRECTORS, MANY OF WHOM ARE JUST BEGINNING THEIR CAREERS:
Ramin Bahrani (Man Push Cart, Chop Shop, Goodbye Solo), Edgar Wright (Shaun of the Dead, Hot Fuzz, Scott Pilgrim vs. the World), Jason Reitman (Thank You For Smoking, Juno, Young Adult), Bennett Miller (Capote, Moneyball), Matthew Vaughn (Layer Cake, Kick-Ass, X-Men: First Class), Asghar Farhadi (A Separation), Neill Blomkamp (District 9), Gareth Evans (The Raid: Redemption), Drew Goddard (The Cabin in the Woods), Andrew Dominik (Chopper, The Assassination of Jesse James by the Coward Robert Ford), Jeff Nichols (Shotgun Stories, Take Shelter), Charlie Kaufman (Synecdoche, New York), Marc Webb (500 Days of Summer), Joe Cornish (Attack the Block), Tony Gilroy (Michael Clayton), Rian Johnson (Brick, The Brothers Bloom), Tom Hooper (The King's Speech), Ruben Fleischer (Zombieland), Martin McDonagh (In Bruges), John McDonagh (The Guard), Duncan Jones (Moon, Source Code), Ben Affleck (Gone Baby Gone The Town), Steve McQueen (Hunger, Shame).
***If you have not guessed, I've seen the films whose titles are italicized in parenthesis. I did not include every film from the aforementioned directors, merely the ones that I found to be exceptional or memorable.
*****Closing Thoughts*****
What saddens me, as I reflect briefly on my 100 Favorite Directors, is the glaring—many may consider jarring—absence of female directors save for Chantel Akerman, the lone female directorial voice I've burnished. One reason for my specific omission, I suspect, is the simple fact that I still need to see the films of Claire Denis, Jane Campion, Mira Nair, women who are frequently bathed in a brightening glow by critics everywhere. I love Nora Ephron, the writer, may she rest in peace. Not so much do I love the director.
Sleepless in Seattle
and
You've Got Mail
are worthy experiences, though. I do, too, enjoy the work of Kathryn Bigelow who could arguably make this list in the foreseeable future, as she is proving to be a formidable bastion of femininity in the male-dominated filmmaking world. Amy Heckerling has made some films I immensely enjoy. Patty Jenkins has not made anything compelling since
Monster
, such a promising start. And I've yet to witness the purported beauty of a Lynne Ramsay picture, but that will most certainly change.