43 Reasons Movies Are Vital
Commercial aggrandizement is the creed of Hollywood. So entrenched is the impetus for profit that vehicles like Movie 43, indicative of a certain creative malignancy, enjoy the buoyancy of a wide release. Well, power resides in the populace. The public recognized the near fraud perpetrated on their senses and allowed Movie 43 to harshly experience the reality of an inferior product. It sunk.
While I acknowledge that the impulse to decry Hollywood's next befuddling incarnation is dramatic and ultimately not emblematic of some sweeping declaration of cultural degradation, I'll admit still such instances are perplexing.
And lampooning blatant offenders is amusing. So few are opportunities emboldening our impulse to be cynical. Well, that can't be true, but I digress.
Though the worthless dysfunction
calling itself
Movie 43
will escape my eyes so long as I maintain a will to resist said worthless dysfunction, it does not require the critical longevity of, say Roger Ebert, to discern the creative filth simmering before you. In fact, much of the
"guilt-tripped stars"
refuse to even promote the movie, which I'm sure explains why in the hell it took four years to make. Corralling top-talent under false or duplicitous
pretenses is not a tactic any self-respecting person should condone. But such is the fraudulent road that led to
Movie 43.
One question still demands an answer, though. How can films that would not have slipped through the cracks under even the most clement of artistic methodologies be given opportunities to flourish? That films of this decrepit ilk proliferate our marketplace and metastasize an institution of merit is troubling. That the march for merchandise is steeped in such avarice is despicable. But show is nothing without the business. While these films engender our disgust, they also ensure the preservation of more ennobling aesthetic fare. These are films that sustain our disparate tastes, trigger our creative pursuits. These are films worth championing.
Renewing our faith in cinema's potential for amazement are forty-three directors, so aptly named, who embrace our collective yearnings for entertainment, art, philosophy, spiritual fulfillment, and intellectual stimulation. Here are forty-three directors that I am now adding to my ongoing list of favorites, which for those anathema to arithmetic now equates to an oddly numbered 154.
These directors are culled from an extensive history with cinema, a relationship spent rejoicing in the toils of many a great filmmaker. They reflect my passion for what I feel demonstrates its inherent beauty. The ability to visually and narratively astound is what I consider the hallmark of film; to stretch our imaginations to heights seldom seen, to invigorate our senses, to broaden or challenge our world views. The objective behind every production that necessitates an alliance between movie and moviegoer, the very social contract that sustains the enterprise, should never be dealt with narrow consideration. There's no question that the filmmakers I've added to my favorites, a diverse and representative mix, affirm this dynamic. And since I've expended enough words denouncing a film that degrades the appeal, it's only fair that I supply an equal share illustrating my abiding affection.
As my immersion into the vastness of film intensifies, as my education persists and I'm exposed to the pivotal works of so many great filmmakers, my understanding of what actually constitutes "great" no longer strains credulity. Distinguishing between a deserving work that demands a keen understanding of the medium and something insubstantial or pretentious is the bedrock of criticism. A sufficient grasp of the language of cinema, of composition, movement, lighting, lenses, color, performance and its rhythms, reveal a commitment to the craft. It arms viewers with insight necessary to discover or rediscover salient moviemaking, replenishing our thirst to be awed.
The directors I've listed are all exceptional custodians of the cinematic experience. And as I've discovered more of their work in the last six months, I'm finally able to appreciate what enduring impact their mark on the medium has had. They quite simply harness an awareness of what greatness in cinema means and what our conception of that awareness is despite the soul-crushing creative devastation wrought by movies like Movie 43.
Cinema is and will always be an enterprise of discovery, artistic or otherwise. When it strives to be something beyond a venture purely for profit, it reaches altitudes that accommodate limitless creative discovery. Whether the purpose of the filmmaker (or producers, etc.) is to demonstrate, entertain, educate, engage, reflect, or incite, a connection to our consciousness is sparked. And if no connection is triggered, the filmmaker has failed. Because I choose to cherish positive sentiments and because I refuse to strengthen the reactionary calls of acrimony, proclaiming Movie 43 to be the "death of cinema," I've listed forty-three amazing filmmakers whose careers I've examined sufficiently enough (I had to have seen at least four of their films) to confer recommendation. These directors reflect the vitality of cinema and are indisputable evidence that film nourishes our senses visually, intellectually, artistically, spiritually, and emotionally.
*Here's my initial post of
"My 100 Favorite Directors"
*And here's my updated
"These Go To 11 Favorite Directors"
(i.e. #'s 101-111)
Where is the Friend's Home, Close-Up, Life, and Nothing More..., Taste of Cherry, The Wind Will Carry Us, Certified Copy
Night and Fog, Hiroshima mon amour, Last Year at Marienbad, Mon oncle d'Amerique
Klute, The Parallax View, All The President's Men, Sophie's Choice
Alejandro Gonzalez Inarritu
Amores Perros, 21 Grams, Babel, Biutiful
Mother and Son, Russian Ark, The Sun, Faust
T-Men, Raw Deal, Winchester 73, The Naked Spur, Bend of the River, The Man From Laramie, Man of The West
Apichatpong Weerasethakul
Blissfully Yours, Tropical Malady, Syndromes and a Century, Uncle Boonmee Who Can Recall His Past Lives
The Passion of Joan of Arc, Vampyr, Ordet, Gertrud
Odd Man, The Fallen Idol, The Third Man, Oliver!
Three Kings, I Heart Huckabees, The Fighter, Silver Linings Playbook
Invasion of the Body Snatchers, Coogan's Bluff, Dirty Harry, The Shootist, Two Mules for Sister Sara, Escape From Alcatraz
Magnificent Obsession, All That Heaven Allows, Written on the Wind, Imitation of Life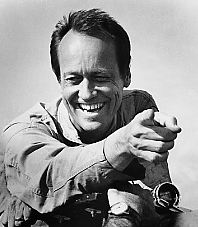 Butch Cassidy and the Sundance Kid, The Sting, Slap Shot, The World According to Garp
Read My Lips, The Beat That My Heart Skipped, A Prophet, Rust and Bone
Paris Frills, Casque d'Or, Touchez Pas au Grisbi, Le trou
All About Eve, Julius Caesar, Guys and Dolls, Sleuth
Brute Force, The Naked City, Thieves' Highway, Night and the City, Rififi, Topkapi
Kes, Land and Freedom, My Name Is Joe, The Wind That Shakes the Barley
The Isle, Spring, Summer, Fall, Winter...and Spring, 3-Iron, Pieta
Nuts in May, Life is Sweet, Naked, Secrets and Lies, Topsy-Turvy, Vera Drake, Happy Go Lucky
The Fireman's Ball, One Flew Over the Cuckoo's Nest, Ragtime, Amadeus, The People vs. Larry Flynt, Man on the Moon
Cincinatti Kid, In the Heat of the Night, The Thomas Crown Affair, Fiddler on the Roof, Moonstruck, The Hurricane
Distant, Climates, Three Monkeys, Once Upon a Time in Anatolia
Laura, Fallen Angel, Where The Sidewalk Ends, Angel Face, Anatomy of a Murder
Soldier of Orange, RoboCop, Total Recall, Basic Instinct, Starship Troopers
The Last Picture Show, Directed By John Ford, What's Up, Doc?, Paper Moon,
The Merchant of Four Seasons, The Bitter Tears of Petra von Kant, Ali: Fear Eats the Soul, The Marriage of Maria Braun, Berlin Alexanderplatz
The Thief of Bagdad, The Roaring Twenties, High Sierra, They Drive By Night, White Heat
Kiss Me Deadly, Vera Cruz, Whatever Happened to Baby Jane, The Flight of the Phoenix, The Dirty Dozen, The Longest Yard
Nanook of the North, Moana, Man of Aran, Louisiana Story
The Phantom Lady, The Spiral Staircase, The Killers, Criss Cross
Pickup on South Street, Forty Guns, Shock Corridor, The Naked Kiss, The Big Red One
American Beauty, Road to Perdition, Jarhead, Revolutionary Road, Skyfall
Pather Panchali, Aparajito, The Music Room, The World of Apu, Charaluta: The Lonely Wife
Inherit the Wind, Judgment at Nuremberg, It's A Mad Mad Mad Mad World, Guess Who's Coming to Dinner
Sonatine, Fireworks, Kikujiro, The Blind Swordsman: Zatoichi
Distant Voices, Still Lives, The Long Day Closes, Of Time and the City, The Deep Blue Sea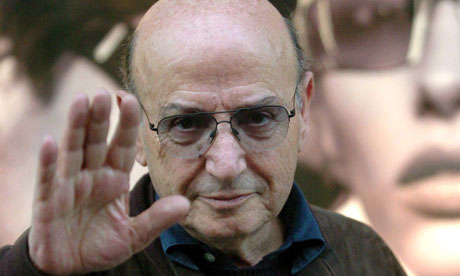 The Travelling Players, Landscape in the Mist, Ulysses' Gaze, Eternity and a Day
Treasure Island, Captains Courageous, The Wizard of Oz, Gone with the Wind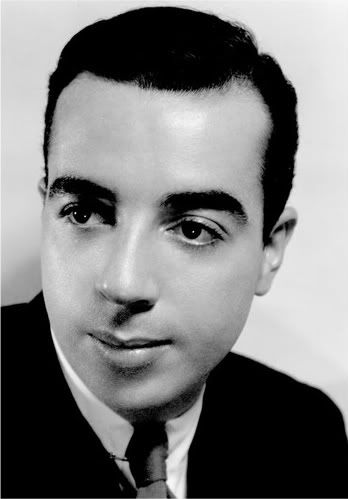 Meet Me in St. Louis, Lust for Life, An American In Paris, The Bad and the Beautiful, The Band Wagon
Mother, The End of St. Petersburg, Storm Over Asia, Life Is Beautiful
Hard Times, The Driver, The Warriors, 48 Hrs., Streets of Fire
Alice in the Cities, Kings of the Road, The American Friend, Paris, Texas, Wings of Desire