Looking at Art From The Outsider's POV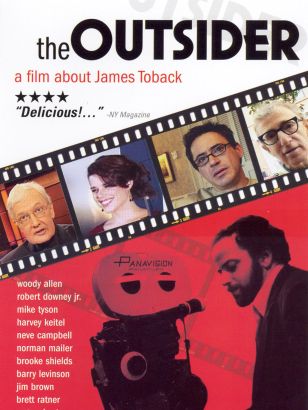 I watched an interesting documentary the other day called
The Outsider 
(available on Netflix Instant watch). 
Driven by my 
curiosity to
 understand everything there is to know about making movies, I started watching it expecting to be educated on a couple of 
things
, a proposition increasingly difficult to satisfy as the more inscrutable, utilitarian aspects of filmmaking can only be learned through the practice of actually making movies. But knowledge is power and I'm not averse to expanding my intellectual capital in the event that I do enter the discipline full-throttle. The downside is a hellacious misuse of my free time, but the upside is 
incalculable
 in ways that keep my capacity to dream big alive.